Woah! Here we are, another year down! 2020 was a very interesting year for the website, and I'm super excited to share how the year went down with you, diving into what went well, not so well, and set some goals for 2021.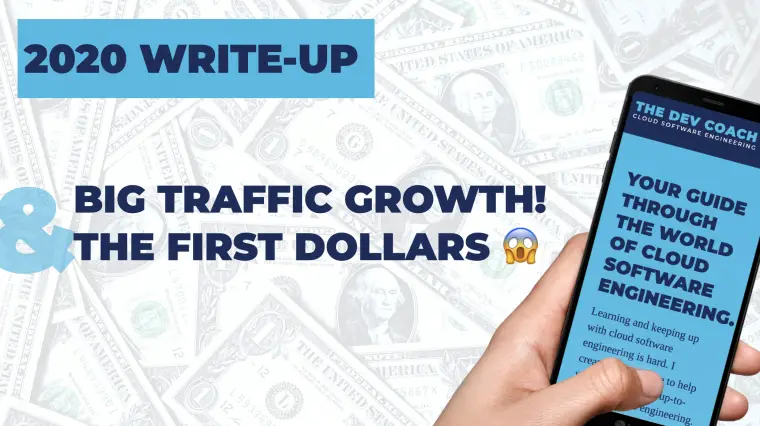 Before we dive into the goals… for people who aren't familiar with me, my work, or this website, let me clarify what it's all about quickly.
But First, What is The Dev Coach?
Whilst I did start the website as (somewhat of) a personal website, over time I've refined what the the website is, and it's become more than just about myself. Whilst I often talk of my own experiences in the website, the real hero in the story isn't me—it's the readers—it's you.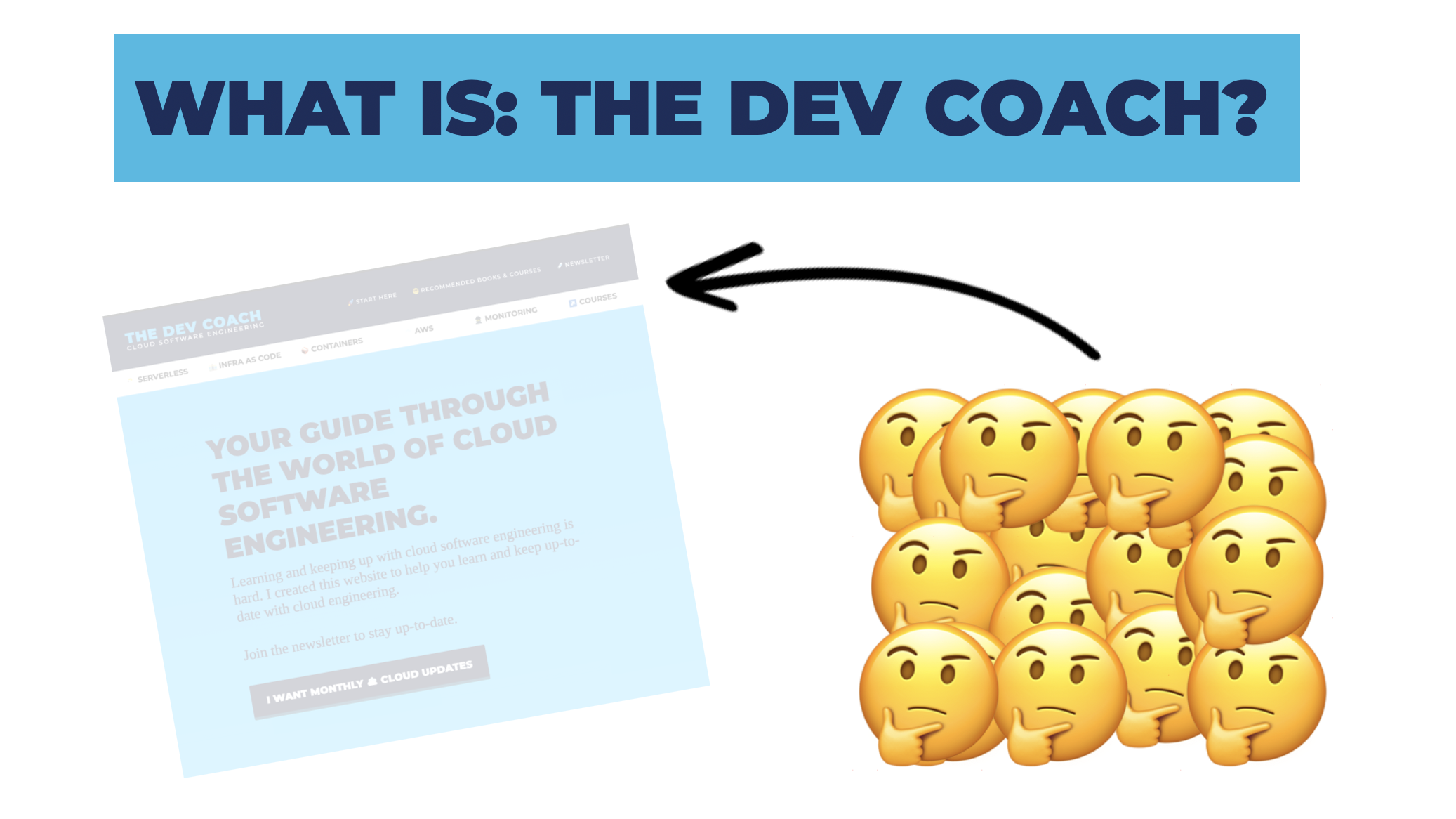 I've been building the website to help people use cloud software engineering to build a better life for themselves. Cloud is a huge opportunity right now, for building your career, or for just getting started in the tech industry.
Since things have changed somewhat, I'll write this years post entirely from the perspective of the website and it's mission. Today's article is a reflection on the success / failure of the goals I set for The Dev Coach site in 2020.
What about the previous years write-ups?
Before I get deep into the post, if you're curious to see the previous years write-ups, you can find them here: 2017, 2018 and 2019.
These write-ups are cringe inducing for me, but I won't take them down as they serve as a reminder how far things have come over the years, not just in my writing ability, but they show the progression in my thinking.
So, What Happened Last Year?
Before I start to discuss how the year went, let's cover last years goals.
These goals are quite specific—however I do think they're interesting—but if you just want to see the detailed write up, by all means, skip ahead.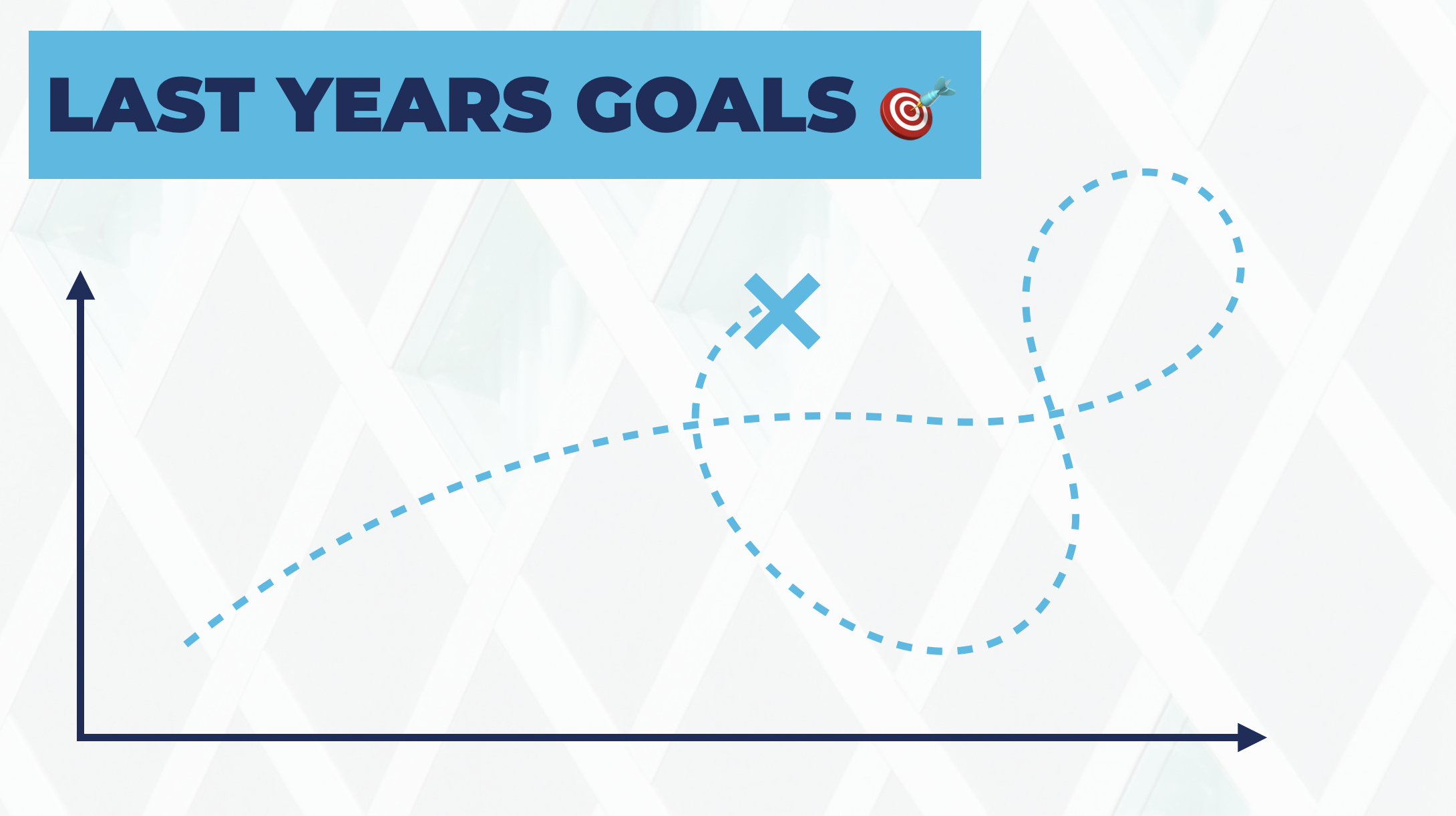 So, let's run through what the goals were, I'll share some stats on if I achieved the goals (or not!) and then later on in the post I'll dive more deep into the specifics, like strategies, motivation, tools etc that are behind any success.
My four goals in 2020 were:
Grow traffic to 10,000 visitors per month.
Increase sign-ups on the newsletter to 1,000 emails.
Finish 3 cornerstone articles.
Release 3 email (drip) courses.
So with those goals, let's see how things turned out…
Grow Traffic to 10,000 visitors.
This first goal, which was really the main goal for the year is also the easiest one to cover off, as it's really quantifiable. Over the last three months, I have averaged above 10,000 users per month. So, goal complete ✅.
I must admit, I didn't fully expect to achieve this traffic goal, it felt seriously ambitious. However my persistent writing schedule, and the learning I did throughout the year on driving traffic really did contribute.
I'll cover more detail later in the post on exactly how I achieved this growth for the website, there's a lot to unpack and I did make some pretty major mindset changes that I'm excited to share with you.
Increase sign-ups on the newsletter to 1000 emails.
The newsletter goal is also easy to quantify: Did I achieve it? Nope ❌.
My goal was ambitious, considering I was starting out with only 50 subscribers. I must say that it was hard to figure out where I'd end up with this goal, and it turned out that this goal was a bit further out of reach than I could achieve. But, that said, I'm still really happy with the growth over 2020.
The newsletter is currently at 371 subscribers, up from the original goal of 50 at the start of 2020, which means growth is over 700%, and whilst the numbers are lowish in absolute terms, the growth rate is definitely exciting.
Finish 3 cornerstone articles
Before I get into the goal, let me clarify what I mean by a cornerstone, incase you're new to this whole website stuff. A cornerstone is an "epic" type post on a website, they're like a parent article, like an index. Cornerstones are the type of post you send readers to when they first find your site.
I've always liked cornerstones as a strategy for organising content, and I had been working on some for this site, such as: Serverless: An Ultimate Guide, and Infrastructure As Code: An Ultimate Guide.
So, did I achieve my goal? ✅ ❌ Kinda.
I did refresh the Serverless and the Infrastructure As code cornerstone. I'm (kinda) happy with the current cornerstones, but they proved harder to write than I'd imagined. Cornerstones, as it turns out, are a chicken-and-egg problem—to write good cornerstones you need good existing content.
I did my best with the cornerstones, but updating them will now become an ongoing task. Finishing the cornerstones wasn't really a great goal, it just wasn't fully achievable in the year. Oh well… moving on.
Release at least 3 drip email courses.
Alongside the cornerstones I had the idea of also experimenting with some drip email campaigns. The purpose of the drip campaigns was for automating an introductory "course" in one of the topics I write about.
I aimed at the start of the year to write three drip email courses, one course to match each of the existing cornerstones. Did I achieve it? ❌ Nope!
But why not? Laziness? Not enough time?
And in fact, there's many reasons I didn't get the courses finished this year as I expected. The short reason why: I didn't nail a formula which was successful for the drip courses… but more on that later.
And on that note that re-caps all the four goals that I set for this year, with some successes, and some failures. Now, let's move on to three key topics from the year that are worth digging into a little more…
Growing Traffic — How I achieved exponential traffic growth.
Website Revenue — How I grew the income of the website.
Newsletter — The changes I made to the newsletter.
An Exponential Growth In Traffic
Okay, so let's take a more detailed look at some of key topics from 2020. Let's start with one of the more interesting topic areas (in my opinion), the growth in traffic. As I mentioned earlier, traffic growth was the big goal for the year.
The main way I grew the website traffic in 2020 is through SEO.
No weird hacks, no link building, literally just writing content that is more optimised for searches on Google. I've now changed the way I choose articles, and I've changed the way that I write them, doing so has had a profound effect on both my writing, and the amount of traffic that I'm seeing.
I don't want to get too lost in the weeds of SEO in this write up. But, the key changes I made are: ensuring I analyse Google before writing an article: and also targeting my articles to win the Google "snippet".
I've talked about my process for SEO in some fairly detailed length in an article I wrote earlier on in the year: How I Gained Consistent Traffic To My Website Using SEO (And How You Can, Too) if you want the details.
Growing The Dev Coach's Income
Another topic I'm keen to cover in this write-up is my revenue growth. Over 2020 I grew my revenue from a big fat zero up to several hundred pounds per month recurring. How? Put simply: ads.
Online advertising is hardly a revolutionary topic for online monetisation, but ads just weren't something I'd considered too much in the past, as I was hoping to monetise the site through some different means.
However, after trying out some different ad providers and being quite surprised with the results, I've changed my mind somewhat. I first tried out Adsense on the site, in October. And generally speaking I was quite happy.
Google Ads was simple to setup, they auto-placed the ads, they weren't very intrusive and there wasn't a noticeable difference in site speed.
But, then all of a sudden one day Google froze my account and stopped serving the ads. Google stated reasons of fraud suspected on the account. Err, what?
If you're not familiar with how online ads work, let me explain quickly: In the terms of most (probably all) ad providers you can't do things like click your own ads, or use bots to view your site, which makes sense. Except in my case, I wasn't doing anything that would constitute a breach in the terms.
I did, however see some spikes in click through on my ads, and I imagine it was these higher-than-normal spikes in traffic which caused the upset with Google.
The frustrating thing with Google freezing my account was that there was no easy way for me to contact them to dispute the action. Instead I was losing money each day that they "investigated" the issue. Great.
So, with my Google account frozen, I decided to try out a different ads company, Ezoic. In a couple of days I had Ezoic setup and serving ads, and within a week or two I was already earning more than with Adsense.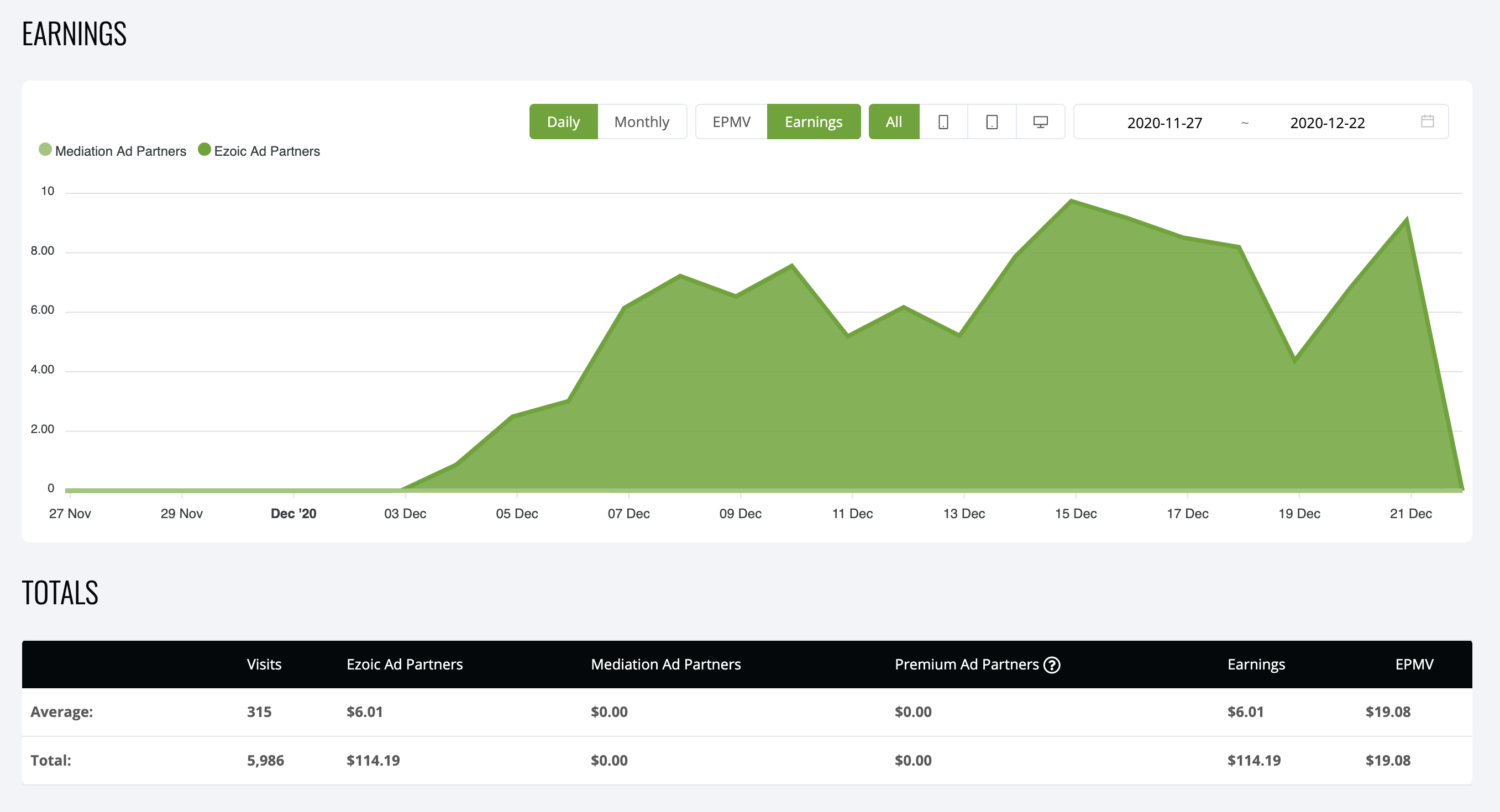 Growing Newsletter Sign-Ups
One of the biggest things holding back my newsletter growth throughout the year was my own confidence in the value of the newsletter. I just wasn't very confident that the newsletter delivered enough value for me to really push it.
In 2020 I moved to a model of shipping the newsletter once-a-month. The purpose of the newsletter is to recap the important cloud updates. There's just not enough going on (in my opinion) to justify a faster cadence than monthly.
A monthly cadence is also a lot easier for me. A monthly newsletter means I can spend a considerably greater amount of time gathering information to put in the newsletter. It also helps that putting the newsletter together is a gratifying task in itself, which is useful to me, to keep up-to-date even if no-one read it.
I also invested in a custom HTML page for the newsletter landing, which I wrote from scratch. I've iterated several times over the landing page, adding key points about the newsletters value, screenshots of the content, links to past articles, etc to try and really push the value of the newsletter.
Now, with more confidence in the newsletters value, I'll be embedding more links in articles, and I'm also pushing the newsletter a lot more strong on the home page of the website as the main call to action.
Newsletter Courses / Campaigns
I also mentioned the newsletter courses in the introduction to the post, so let me touch on that a little too. As I mentioned, I had a plan to automate some email courses which would introduce readers into some topic.
Despite getting some pretty tremendous sign-ups (I got 200 people signed up for the Terraform email course) in general the newsletter automation experiment failed, it just wasn't worth the time.
And there's a few reasons the email courses flopped. Firstly, because I re-used existing content, i.e linking through to existing articles. Doing so meant readers had to step out of the email to read the content, and it wasn't tailored to the readers or where they were at in the course.
Secondly, I set the automation to send the subsequent emails when the reader opened the last email, the reasoning behind this was to try and slow the rate to match the pace of the reader.
But I think using this setting in this way meant that people just dropped out the email automation sequence. If I were to do the automation again, I'd set the emails to send one-per-day, rather than sending after they opened the last.
Overall I'm not completely done with the idea of email automation courses, I still really like idea, but it'll need to spend more thought before I invest again in them in the future. I think I'd be more careful in how I plan them out, so my time is better spent, and the experience for others reading the courses improves.
That pretty much sums up some of the main points from 2020, so let's wrap up by looking at 2021 and setting some goals for the coming year.
So, What Are The Goals For 2021?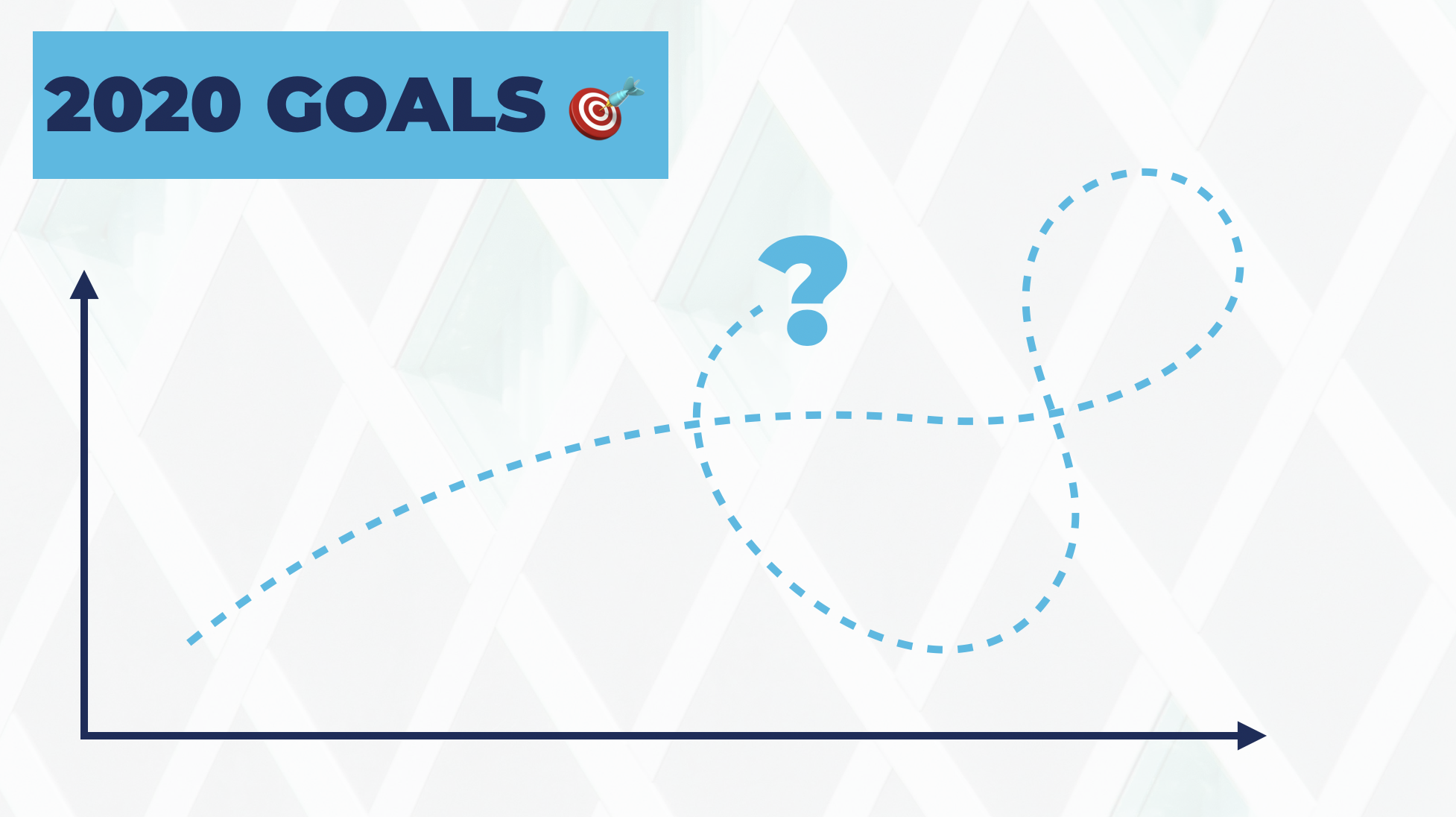 Given I achieved some great success this year with consistent writing, I'd be foolish not to keep my writing going. Things like the newsletter won't change, it'll still be going out every month without fail.
So the plan for 2021? Publish 100 SEO-optimised articles.
There's definitely some other things I'd like to dabble in, such as video creation, but ultimately, this is the goal for 2021. If my predictions are correct, based on my current stats, 100 new articles will average around 1000 views per article (when mature) and around £3K per month in ad revenue.
And that's it for this year. I do hope you picked up something useful in the write-up, and hopefully you can learn from my mistakes without making them. I'll see you in the next article in 2021, to see how things progress.
See you on the other side!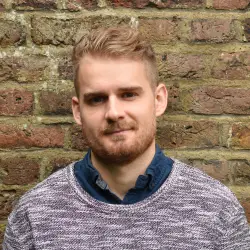 Latest posts by Lou Bichard
(see all)