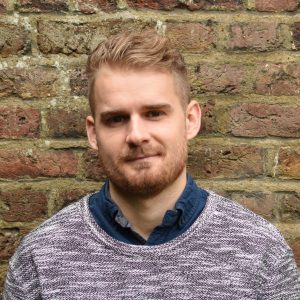 Welcome, my Cloud Engineering friend! 👋 I'm Lou.
I grew up in Yorkshire in the UK and studied Computer Science at Loughborough University. I moved to London when I took my first software job. With no real intention of staying in London very long, one thing leads to the next and now I've now been here for over 7 years!
I started my career working at a SaaS company, building local government web app products in JavaScript. It was around that time that I figured being a software engineer wasn't as difficult as I imagined, and my next move was to a start-up after building data visualisation software.
Wanting a change, I then worked in consultancy with many FTSE100 companies, running teams, and leading training for our internal engineers and clients, which I absolutely loved. Currently I work for DAZN on their developer experience (DX) team.
I'm very active on Twitter, and I post lots of behind the scenes on software engineering, and writing on Instagram. Come join me, and say hi!
And if you're not already subscribed, join the cloud engineering newsletter. I pour a ton of time into this newsletter, to make it the most useful newsletter in your inbox for cloud software.
Freelance Writing & Blogging.
I started writing online many years ago, purely for the fun of it, but I soon realised the power writing has to clarify our thoughts and how it helped me learn. My writing has been published in many publications: Plutora, Simple Programmer, Sqreen, Raygun, and many more! But nowadays I mainly on my own website, as I have full freedom to choose the topics, and write about my favourite topic: building software in the cloud!
Weightlifting, Cycling & Guitar.
I have been into olympic weightlifting and powerlifting for over a decade now, and I competed a lot in the past. At the moment I'm taking a break from competing, though, whilst I trying to figure out how I can continue to do endurance road cycling. I mean, who wants to be stuck inside all the time!
I've also played guitar my whole life. I've recently jumped back down the rabbit hole, brushing up on my music theory, and learning to improvise. It's like opening up the matrix, once you see down, you can't go back!
What next?
Thanks for visiting the site, if you'd like to jump in and learn more about Cloud, I highly recommend you take a look at the start here page, and I highly recommend you sign up to the monthly newsletter, you'll get lots of useful cloud news from it, and it's the best way to "keep up" with everything I'm doing on the site, to make you successful in cloud software.
Speak soon Cloud Engineering friend!