We've been working hard over the past few weeks to put together finishing touches to the UI design. Whilst it's not perfect, and with many more ideas to come, the product is starting to come together.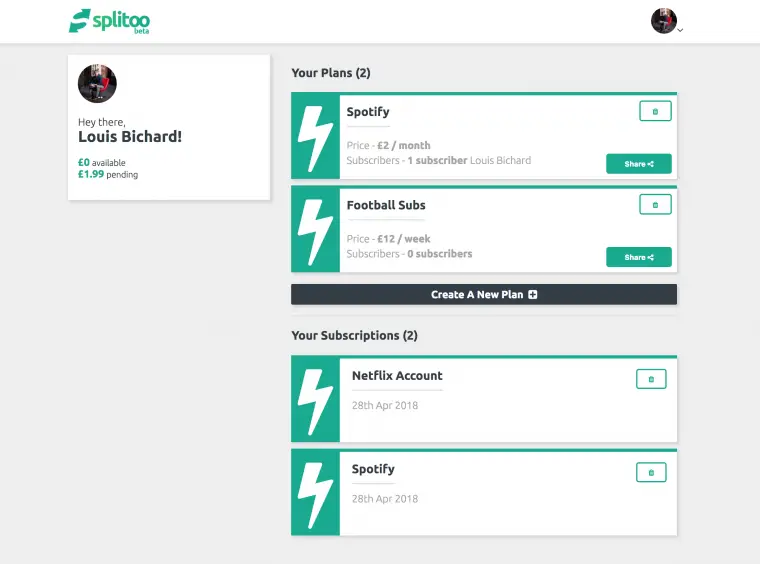 Which means that coming up is now the first real chance we'll get to start marketing and finding product market fit for Splitoo
.
What is Splitoo?
Now I know that many won't know what it is that we're cooking up at Splitoo, so it makes sense to take a moment to clarify…
Here's Splitoo in a nutshell:
Splitoo is a simple way to share recurring payments with others.
To get started head over to Splitoo.
Create a 'payment plan' by entering three things: the name of the thing to share (could be an item or a service), the price of the thing and finally the interval for payment (day, week, month, year)
. Share a link either via email or via a chat of choice (and to as many subscribers as you like).
Finally they will click the link, enter their card details, hit subscribe and
voila
you now have control and visibility over your shared payments
.
Splitoo is very much
intentionally
a "blank canvas".
For instance, you can use it for:
Sharing your utility bills with your housemates — no more awkward conversations chasing up missed payments

.

Splitting the cost of your movie / music streaming services with your friends — No more chasing Sandra for that £3… again!

Or, for collecting cash on behalf of your business — if you are a personal training, guitar teaching (or similar)

.
When you start to think about all the areas of your life where you either take part of sharing a product, share recurring payments with others, or are losing tons of money for
not sharing
Splitoo
really
starts to come to life and you have — like we did — what we now call the
Splitoo moment
.
Finding Product Market Fit
Anyway — I digress — back to the purpose of this article, the marketing of the product and the all important area of finding product market fit
.
Since I'm a big fan of getting real practical about the skills required to build digital products, we should look at how
exactly
we are going about finding the product/market fit for Splitoo
. So, let's take a look.
Enter: The Twelve Week Year
For the past few chunks of work we've been operating (
loosely
) on the methods from the twelve week year.
Which is a method that condenses down what most think would take a year into a much smaller timeframe: twelve weeks
.
Our big goal for this next twelve weeks is to test out different marketing channels and see which of these channels and demographics Splitoo resonates with the most
.
Main Outcome:

Test X number of marketing channels / demographics to gather data on demographics and consumers

. At the end of the 12 weeks we should be able to review the data and choose a channel to "double down on" for the next 12 weeks.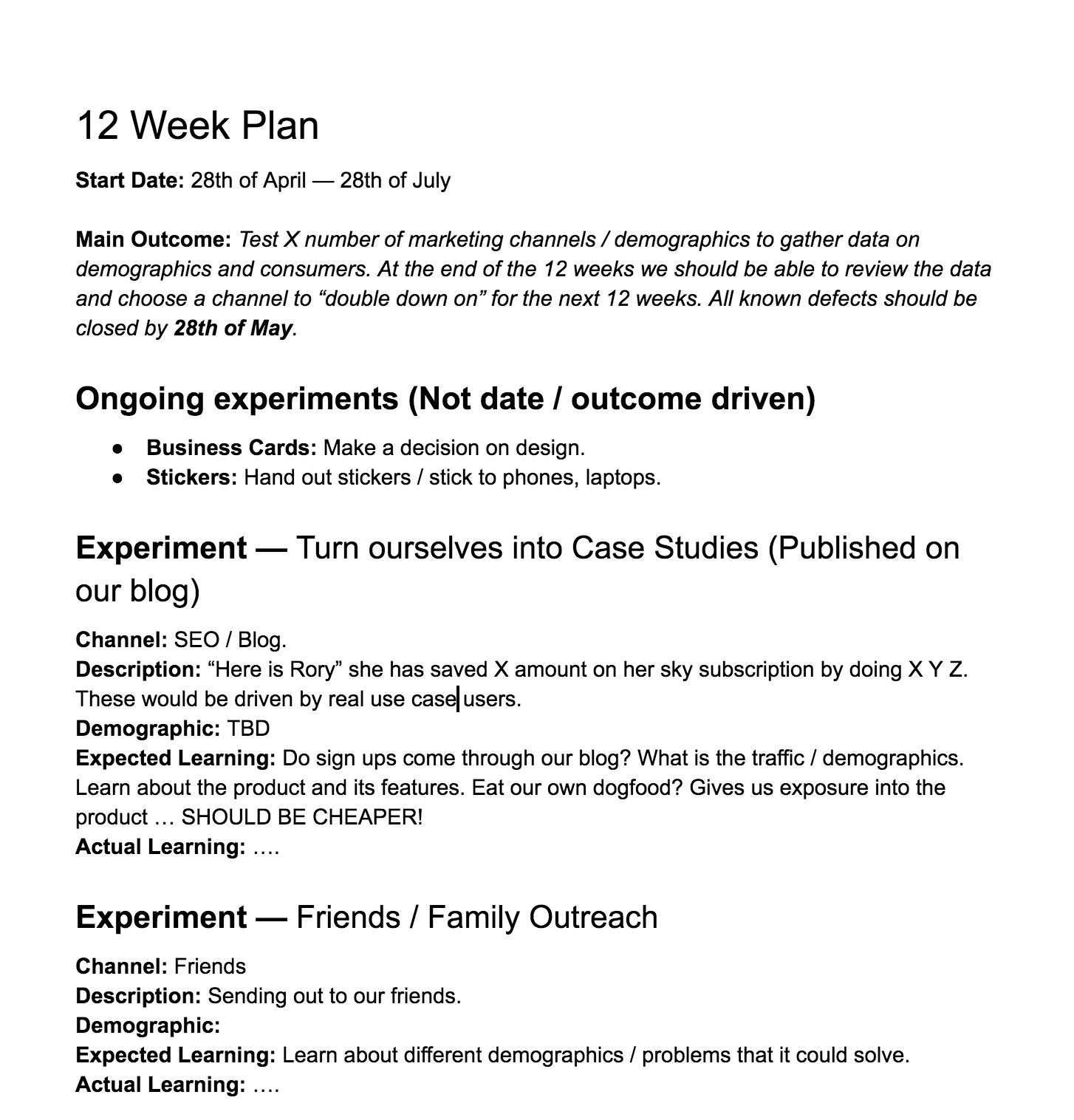 But in order to test channels, we need to know what our options are for channels and demographics…
so we ran a quick post-it session to identify some of the different bits of information needed to run these marketing experiments
.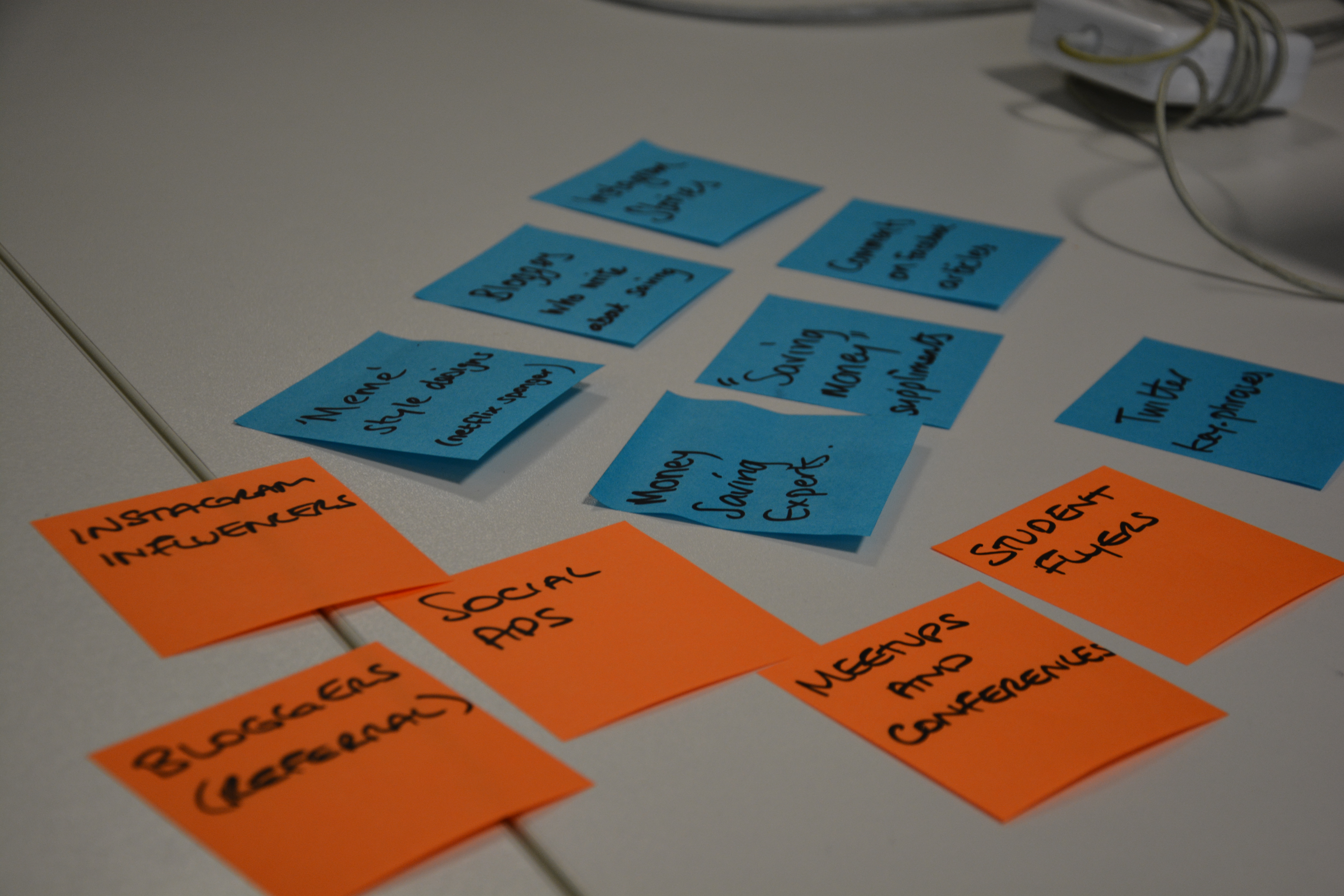 Making our marketing plan included thinking about the following three main areas:
What marketing channels could we utilise?
— From the more obvious such as Twitter, guest blogging, writing articles and presenting at talks to the more wacky like printing and handing out flyers and stickers
.
What demographics could work?
— We had some hunches about where the product might fit best, but we've already found lots of different markets that the idea resonates with that we never considered… such as collecting subs for sports teams. Sweet.
What do we want (need) to learn?
— Okay, so
just
arbitrarily
driving traffic, whilst nice, is
simply
vanity. We must know as well why the traffic we generate is coming to the product and what they're using it for. Which is why we looked also at what we wanted to learn about.
These learnings include things like: "Is the homepage effective in communicating the product" or "What are the pain points in the app
?" etc.
Now with these three areas covered, we created a backlog of experiments.
Which
simply
means spending the next twelve weeks chewing through each experiment and recording our findings
.
We're not yet sure what the next twelve weeks after the current twelve will be, but it looks like it could be "doubling down" on the more lucrative channels / demographics where we see the most traction and interest
.
And that's really it…
experimenting, keeping an open mind, listening to our customers and
ultimately
having fun with the product
.
One last thing before you go, if you have ideas or want to find out more about the product, or
simply
want to chat, get in touch with us at: admin@splitoo.com
.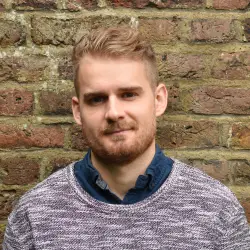 Latest posts by Lou Bichard
(see all)