Reading this somewhere that's not your email inbox? sign-up here.
—
Well hello, cloud engineering friend!
First up, if you're wondering about the name change to "Open Up The Cloud" then I know you aren't following me on social media 😉 so let's fix that: Instagram, Twitter!
I'm currently undergoing a re-brand, moving from The Dev Coach to Open Up The Cloud, and I'm super excited about the change 🚀.
The only thing remaining now is the website domain (I'm not looking forward to that one 🤮). But more on the topic of re-branding at the end of the newsletter ⬇️.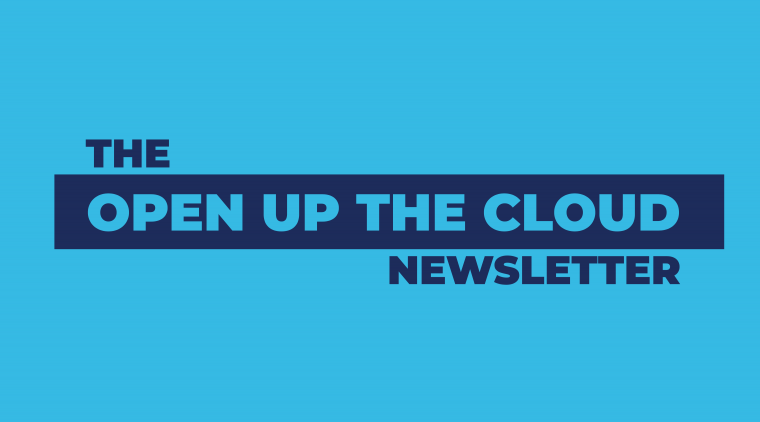 First, let's get to the cloud news and updates!
This Month's Top Cloud Pick(s) ⏫
If you only read one or two things this month, let it be this.
The Cloud Developer Workbook (Ryan H. Lewis)— If there's one question I get asked all the time by people getting into cloud it's: "Can you recommend some project ideas?". So I guess finding interesting project ideas isn't easy! At least now you can now add this book to your list of ideas. The Cloud Developer Workbook is 100 short exercises which you can do to familiarise yourself with AWS, a great companion to #100daysofcloud.  And a massive bravo to Ryan for doing this for the cloud community, I love it! I even have the hard copy of this book right in front of me
Feature Releases & Announcements 📚
New stuff in the cloud, that you probably should know about.
CloudFront Functions (AWS News Blog) — Recently, AWS announced an extension to their edge-computing services, CloudFront Functions. They're slightly different to Lambda@Edge, as they must operate in less than one millisecond, can only be written in JavaScript (currently), and work in all of the 218+ CloudFront edge locations around the world, rather than just the 13 regional caches for Lambda@Edge.
Ladies in DevOps — This month the Ladies In DevOps community was created/announced, and last I checked there were like 500 members in about a week! So if you're a lady in DevOps, or thinking about DevOps… or maybe have absolutely no idea what DevOps is, this community could be an interesting and welcoming community to ask your questions, and advice. I've also just added it to the list of best cloud communities which I recommend you check out! 🚀.
How-To's & Educational Pieces 🤓
Articles on how to do various cool things with the cloud.
AWS Certification Guide (ACloudGuru, YouTube) — Certification topics are always hot. This YouTube run-through video from A Cloud Guru covers everything you need to understand the different AWS Certifications. It's very comprehensive, and really well-executed, hats off to you, Mattias Andersson. Even if you don't need it right now, I'd definitely suggest you bookmark it for later.
Fast And Flexible Observability With Canonical Log Lines (Brandur Leach, Stripe Engineering Blog) — This was great to see, because it's another company getting on the one-per-service log entry hype. If you find yourself dissatisfied with the regular monitoring instruments that are often talked about: logs, metrics, traces, etc, then I'd highly suggest you look into this pattern of logging wide, large events once per service. I've been discussing the pattern for some time now. And if you want my personal take / explainer on the pattern, you can read a previous write-up here.
Why we moved from Lambda to ECS (Taylor Reece, DEV.TO) — Choosing between Serverless functions type services, and container-based services is a big topic. Ever since AWS Lambda introduced containers, and AWS Fargate was introduced, it can be hard to see the difference between the two. But nonetheless, a decision will have to be made. In this article Taylor talks through some of their decisions to move away from ECS, citing things like process isolation being primary drivers.
Serverless App Platforms And Feature Ceilings (Paul Swail, Serverless First) — An interesting topic in the cloud industry today… as cloud services get more complicated, will we see more Platform-as-a-Service abstractions built around them to make them simpler? Serverless Inc clearly thinks so, as they're building their own Serverless platform now. But Paul notes the biggest downside to these platforms, what if you need to "break out"? What if you need more functionality than these services provide? I also recently put out a short Twitter thread on this same topic.
Making DynamoDB more accessible with Rafal Wilinski (Real World Serverless Podcast)— DynamoDB continues to grow in popularity, with how well it fits with serverless architectures, more and more companies are choosing to go with managed, highly-integrated, NoSQL database options like DynamoDB. In this podcast episode, Rafal talks through lots of things DynamoDB in his journey creating Dynobase, which is a DynamoDB UI client. An interesting listen if you're curious about DynamoDB.
Solving the "No Experience" Cloud Hiring Problem (ACloudGuru) — This webinar was a great event from ACloudGuru, includinging some inspirational and interesting stories from those who have broken into the world of cloud. I live-tweeted the webinar, so check out the thread for some of the highlights there. Forrest did a great job of setting this one up, and doing some smooth MC'ing despite some little technical glitches!
The Cloud Resume Challenge (series): Part 11 – JavaScript (Open Up The Cloud, YouTube) — This is the next installment in a series I've been running on YouTube to complete the Cloud Resume Challenge. If you're thinking to get into cloud and you've not heard of the challenge, where have you been? You absolutely must check it out. I'm a big fan of the challenge, as it's helped many, many people get into the cloud world. You can watch the full walk-through series on YouTube. There's just CI/CD and DynamoDB left to go!
Opinion Pieces / Miscellaneous 💭
Cloud commentary, spicy takes, memes, and just-for-fun stuff!
How To Be A Developer On Twitter – 6 Ways To Game The Twitter Algorithm  (Nader Dabit, YouTube) — Okay, so this video I just had to share, because it's hilarious! 😂 It's poking fun at the growing trend of meaningless buzz-feedy type tweets that are going around in Tech. Unlike Nader, I'm maybe not so bothered by them, and in fact I quite like some of them. But, that said, this video is amazing if you're looking for a laugh.
Does Anyone Else Find The AWS Lambda Developer Experience Frustrating? (HackerNews) — Sometimes with these types of comment threads, I can't work out whether the original posters do have good points, or whether they just totally don't get things like the cloud. That said, there are some very valid, and interesting criticisms of the cloud in the thread, AWS Lambda definitely isn't easy to work with locally, and the developer experience definitely has a long way to go.
Looking Back On 2020, The Year I Became A Serverless Hero, Started A Conference… (Matt Coulter, DEV.TO)— This is a neat write-up from Matt covering some of his big achievements throughout 2020. The post covers everything from the AWS CDK, to the challenges behind starting and running a conference, and open-source projects. Congrats, Matt!
Events 📅
Things to attend in the cloud world. 
WTF is SRE Con — A free, virtual conference on the 20th of May about SRE. The conference already has a really interesting line-up of speakers.
Serverless Live — A one-day online serverless conference on the 19th of May lead by AWS, covering tooling, security, events, and more.
Personal Updates 🙍🏼‍♂️
What I've been up to over the past month.
Okay, so let's talk about the rebrand to Open Up The Cloud now…
There are many reasons for the change to Open Up The Cloud. The main reason is because the name simply suits the mission better (which is to help you get your start and grow your career in the cloud). In fact, the name literally embodies the mission, which is to: make the cloud industry more accessible and open.
The Dev Coach, as a brand name always felt preachy for me, and it made me uncomfortable sharing my work. The Dev Coach branding made it feel like everything was centered around me, instead of you. But alas, The Dev Coach is gone and I'm super excited for the future with Open Up The Cloud. If you'd like, I did put a longer write-up about why I made the change over on Instagram.
In other news, another big thing I'm excited about this month is investing in some new camera gear for YouTube. Here's a video opening up a Tascam mic, and this video of putting together a Jarvis stand-up desk was also shot on my new Sony video camera.
And the photos it can take are pretty spectacular, too.
Lastly, a reminder that throughout the month I'm busy sharing a lot of stuff over on the Open Up The Cloud Instagram, so if you want to see more of the behind the scenes of the blog, YouTube channel, and just generally how I put together all of the content for Open Up The Cloud join me on there. Also you can find the Open Up The Cloud on Twitter, or find me personally (Lou) on Twitter, too.
See You Next Month 👋
And that's all for this month's newsletter, thanks again for joining!
If you've got feedback on the newsletter, e.g. if there's something you would like to see more or less of reply to the email and let me know. I'm always looking for ways to make the newsletter more relevant and useful for you 🙏.
Speak soon Cloud Engineering friends!
Lou 🙃
—
Reading this somewhere that's not your email inbox? sign-up here.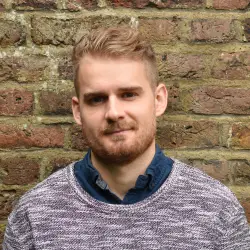 Latest posts by Lou Bichard
(see all)