It's now become a tradition for me to sit down and do an end of year review, if you want to see the previous years, here is 2017, 2018, 2019 and 2020. But wow, what a crazy year 2021 has been! Sitting down to look at the numbers, I'm even a little blown away myself. It's been a year of really pushing myself, personally to get out there, join the community more, engage in video content.
Looking back, it's hard to recognise where things were at the start of the year. I started the year with no real YouTube videos or subscribers, no real Instagram account, no real Twitter following, etc. In just a year, things already look incredibly different. But more on that later.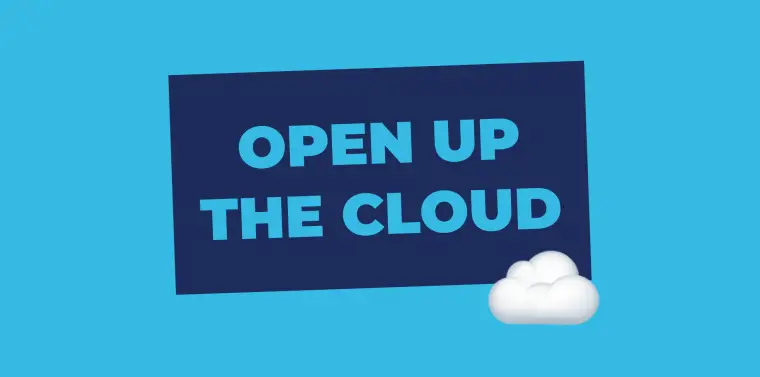 Let's start with the numbers…
A Year In Numbers
🚢  33 YouTube Videos published.
🚢  12 Blogs published.
🚢  11 newsletters published.
👀  148K unique users visited the blog (up from 80K in 2020)
👀  20K blog visitors per month (up from 8K in 2020)
👀  18K YouTube views (up from 1K in 2020)
📧  681 newsletter subscribers, with a 40% open rate (up from 300)
⏫  2267 personal Twitter followers (up from 526 followers)
⏫  626 YouTube subscribers (up from 12!)
⏫  531 followers on Open Up The Cloud twitter (from 0!)
⏫  892 Instagram Followers (from 40)
A Rebrand To "Open Up The Cloud"
A big milestone of 2021 was the rebrand to "Open Up The Cloud". It's actually wild for me to think that even just 6 months ago, Open Up The Cloud was still branded as "The Dev Coach"!
A few years ago, "cloud" wasn't even really a career path, it was more like a tool that some tech folks used. Now, cloud is a whole career path for architects, data engineers, serverless folks…
It was back in 2019 that I decided to double-down on cloud content, and ever since that decision, I've continued to see huge industry growth, which gave me the confidence to make the rebrand.
It's hard to overstate how impactful the branding change has been. Not only was I able to shed the "dev coach" branding which made me cringe when I shared content, but "Open Up The Cloud" more embodies the vision I had. "Cloud" is big enough to be interesting and varied, but narrow enough that people know exactly what it is that I'm talking about.
To read more about the name change, check out this instagram post / this interview with Sai.
A Commitment To Being Open
Another big milestone for me this year was publishing the first income reports!
I won't go into the background much here, as I think it's covered well in the blog post, and in this Twitter thread. But, the TL;DR is: all of the income and expenses are now public, and I'll report on them every month. I'll use the report to share about social media and other metrics growth, too.
Opening up the finances is a new chapter for Open Up The Cloud.
I did a lot of meditating and thinking on this topic. At this point, I'm not personally motivated by random financial goals. I'm motivated by the potential impact I can have. Open Up The Cloud was, and now simply continues to be put the audience and community first.
Now, let's look back at last years goal, whether I hit it, and what I learned over 2021.
Last Years Goal: Write 100 Blog Articles!
Last year's goal was to write 100 blog articles, and get to 100,000 monthly recurring users. It was a big goal that's for sure. Did I hit the goal? Nope, not even close! I only wrote 12 articles throughout 2021. However… Was it such a huge loss? Not at all.
Throughout the year I achieved a much bigger goal, which was pushing through some blockers I had with publishing more "personal" content. In 2021, I posted: 33 YouTube videos, published 11 newsletters, and wrote 12 pretty big blog posts.
If we add those all up, it equals 56 individual items of high-quality content, that I'm proud of. It's not the 100 articles that I wanted, but it's more than 1 piece of content per week, and as far as I'm concerned, that's some really good output. I'm proud of that work. For YouTube, I had to learn photography, research and buy equipment, teach myself how to edit, learn thumbnails, improve my presentation on camera, and more. Behind those videos was a load of thinking, research and work.
To build credibility in an online world, we must constantly remind people that we know what we're talking about. And it's our responsibility to constantly build that credibility. We can't assume everyone knows us and trusts us—they don't. When people discover our work for the first time, we have no credibility. So, we have to re-share old work, and "remind" people of our credibility.
The challenge that I faced when doing the majority of my work written, through blogging was that despite having a growing website… no-one knew who I was. I'm sure lots of people read my work, but failed to notice the little author box at the end, and draw the link between the article they read. The reality is that blogging simply isn't very good for building credibility in today's world.
I was not fully utilising my story, my history and credibility to grow the brand.
I've been a software engineer for over 10 years now, I've worked in start-ups, enterprises, government, finance, I've done front-end, UX and UI design, I've built full-stack apps and backends, I've built infra, networks and serverless services, libraries and tools, I've refactored legacy codebases, I've ran training courses, lead workshops, coached and mentored folks, I've managed teams, built products which landed huge amounts of investment. But we simply can't expect everyone to know every detail about our past.
Visual platforms like YouTube, TikTok and Instagram, are great to "get your face out there", and build credibility. When people hear you speak, and talk, and see the "context" of where you work and your space, trust just comes more naturally. We can't simply expect people to go through our LinkedIn, dig up our resume or read all our old articles. We have to remind people, link things, reference them.
Which is why I got more personal. I started posting on Twitter, I revived my Instagram, and forced myself to do more video's. I started posting more on YouTube. I knew that being on camera would make me uncomfortable, but it seemed like more of a good reason to do it than not. And now, at the end of 2021, I can say those experiments were a massive success, I can see the quality of the networks and relationships that I've built have gone up exponentially, and I credit that to "putting my face" out there, sharing more of my past and my experience.
So, did I hit my writing goal? Nope. But Is that a problem? I don't think so, I think I achieved something far more powerful in the mean time. So, that covers last years goal, but what about this year? What do I have in store?
2022 Goal: 12 Months, 12 Videos
Last year's goal was all about writing. This year's is goal is all about video. Video is the future of content in my eyes, and my goal this year is to produce one really good video per month (at least).
Producing one video doesn't mean I'll not write any blogs, or post on social media, it simply means I'll commit to a theme each month and publish at least one video that I'm proud of.
My plan is also to do a bunch of product/course reviews of the different learning platforms and use taking some certs as the excuse / exercise in which to review them. Here's a draft plan of what those 12 video's are currently looking like for 2022 (in no particular order):
Exampro (AWS Data Analytics Speciality)
Analyse 100 cloud architect and data job descriptions
Antoni IT (Google Cloud Professional Architect)
Review Of Mastering Vim (vim.so)
Review of A Cloud Guru (AWS SysOps Associate Exam)
A day in the life
Review of Adrian Cantrill (Solutions Architect Professional)
Tech World With Nana Review (CKA Kubernetes Administrator)
Review Of CodeAcademy (Data Science)
Certified Developer Associate (Stephane Mareek Udemy)
GoLang Course(s) Review (TutorialEdge.net)
Review of Cloud Academy (Linux Server Professional LPIC-101)
The majority of these video's are going to be about reviewing some existing courses, and certifications. I talk a lot about the cloud, but folks who I talk to are in the trenches, doing these courses, so I'd like to get in the trenches with them.
Along the way, I want to also get certified in a bunch of different areas: complete and finish off some AWS certifications, as that's been my previous area of speciality. But also step into traditional networking, and also Kubernetes, which I've actually long since ignored.
So that's it, that's the plan for 2022. I enter 2022 with a much stronger vision of what Open Up The Cloud is, and can do. I'm excited for the year ahead! See you next year in 2023!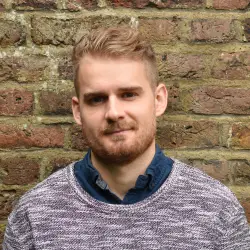 Latest posts by Lou Bichard
(see all)